This is for a long-term investment objective – it is Not an active trading program – entry with anticipation of holding the investment 18 to 24 months or, if the underlying stock hits the price target, or expiration – whichever comes first.
Goal is to make between 3 and 5 times the initial investment in the option expiration time frame.
This is a Real account with Real money and Real returns. Once you register for Trading Street's Free membership you will be able to see the Real statements.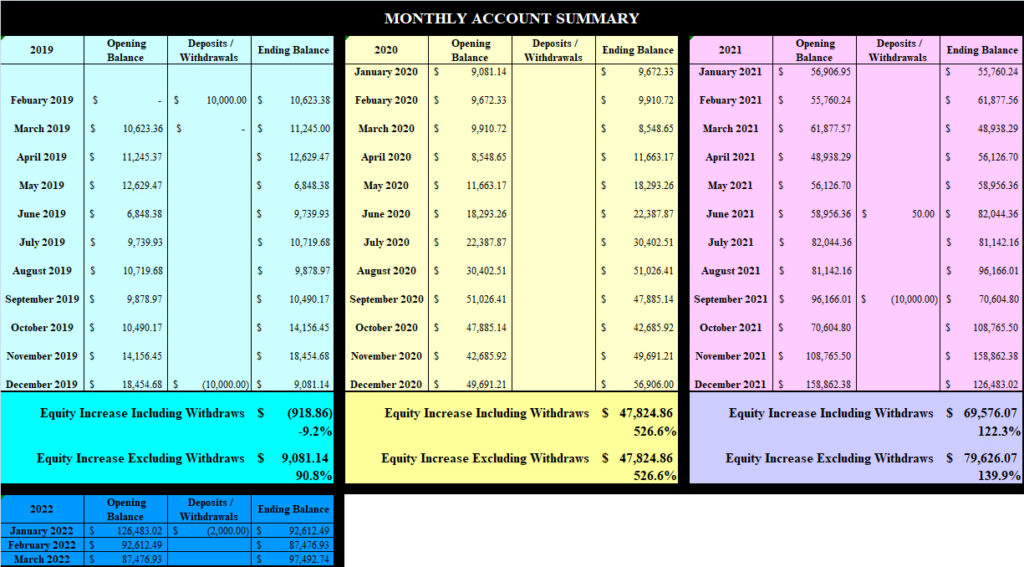 A minimum of 1 entry signal per month
Account size can be whatever you think is best but understand if you take the minimum entry each month you would have 12 options in a year's period. You can also choose a different strike price or expiration month lessening or increasing your cost, it is strictly up to you what you decide to invest. We are providing the research and presenting the potential opportunity.
Since this is for long-term opportunities there are No Free Trials
You must be a Trading Street Member to look at the complete statements. Please log in to see all the details. If you are not a member then please Register for Free!
Trading Street's Long-Term Equity Signals are $297.00 per month